Simple & Convenient
Maintenance
Our maintenance tool for EV charging stations makes it easy to troubleshoot directly on the computer. The maintenance function is part of the eCarUp Premium license. Write us to learn more!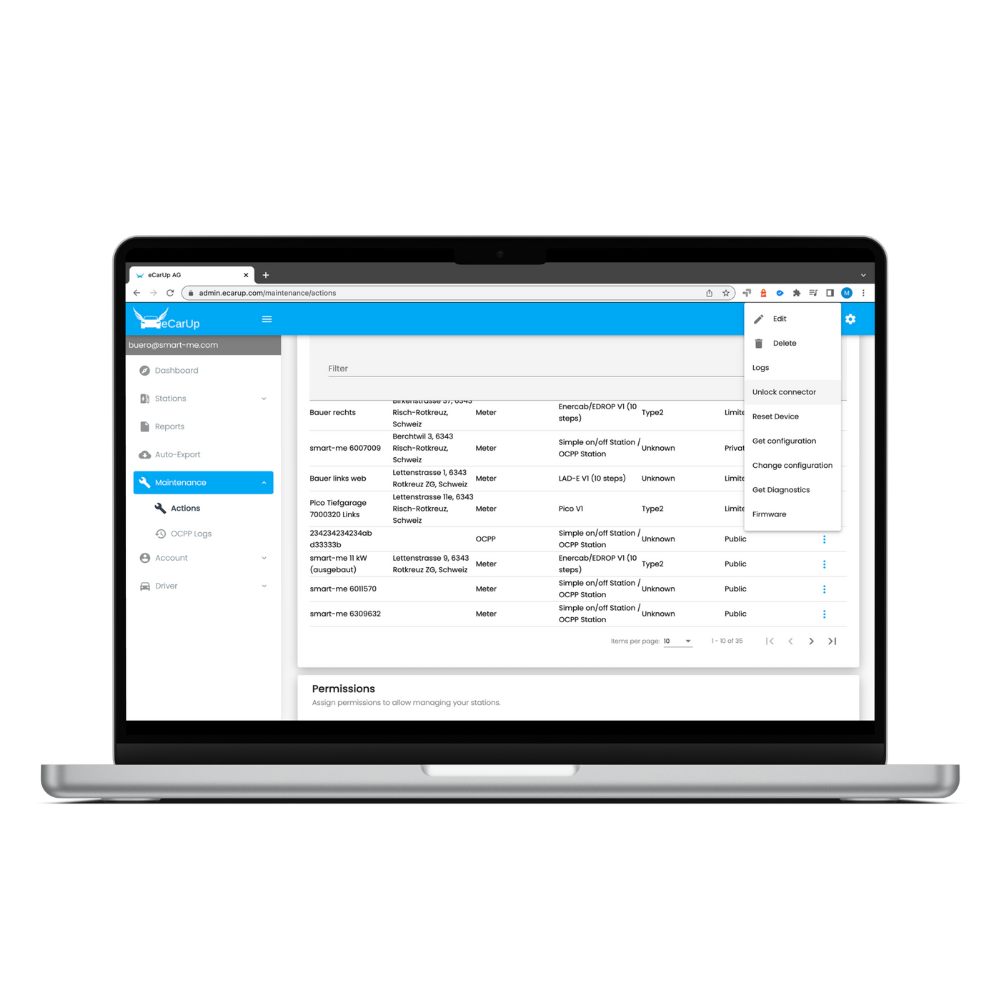 Maintenance of EV Chargers
The maintenance function enables the diagnosis and remote maintenance of OCPP charging stations. On the one hand, you can use it to understand exactly what happened with the individual charges. On the other hand, it allows you to remotely maintain your charging stations using maintenance commands. In this way, you can deal with a large part of the support cases without a technician having to go on site.
You can use the maintenance function to retrieve the OCPP logs, among other things. The logs are always available online. You can also generate a current bug report.
Remote maintenance allows you secure remote access to OCPP charging stations. You can use it, for example, to unlock the charging cable, restart the station or adjust the configuration.
Works with any OCPP charging station
We work closely with leading charging station manufacturers to enable remote maintenance for as many charging stations as possible. Find your charging station in our portfolio!
The maintenance function saves time, money and nerves. Regardless of whether there are hundreds or thousands of charging stations.
Energie Thun relies on the software solution from eCarUp for billing and maintenance of EV chargers.
Contact
Riedstrasse 18
6343 Rotkreuz
Switzerland