How does the eCarUp app work?
In this article you will find out how the eCarUp EV Charging App works from the driver's perspective. Similar to Airbnb, with eCarUp the charging station owners share their EV charging stations at prices and times of their own choice.
Our goal is for you to be able to find and charge an EV charging station as quickly as possible. The eCarUp EV charging app offers several options for both finding the stations and unlocking them:
After logging in, you first get to the overview of the stations nearby. A click on the desired station takes you directly to its detailed view. There you will see the prices that apply to you.
If you are already standing in front of the charging station, you only need to scan the QR code on the station. The eCarUp app then takes you directly to the detailed view.
Once you have selected the charging station and plugged in the cable, you can start charging by tapping the "Activate" button.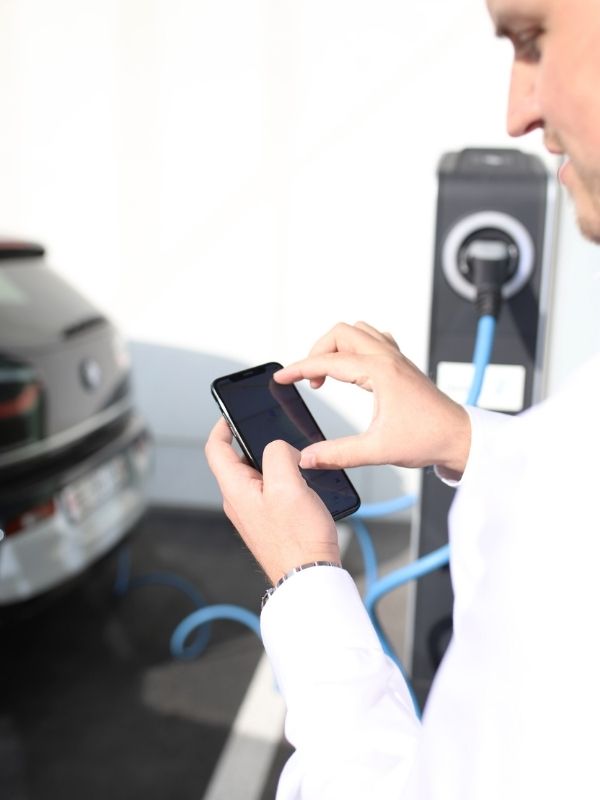 In order to be able to charge, you must enter a valid credit card in the app. Before the loading process starts, the payment software checks whether the credit card can be charged at all. Therefore, a certain amount is reserved in advance (usually CHF 50.-). Sometimes this is incorrectly displayed as a transaction in the credit card or bank apps. But don't worry, the correct amount will only be charged after booking. Incidentally, you can check the live costs at any time live in the app. At the end of the charging process, we automatically charge the amount owed to your stored credit card, send a receipt and transfer the amount to the station owner.
To learn more about billing, visit our page on Payment & Billing
EV Roaming
You may have noticed that you can select "Show partner stations" under Filter. With this function you can access the stations of other charging networks such as Swisscharge and Move directly via the eCarUp app. There are thousands of charging points throughout Europe at your disposal. This works thanks to the so-called EV roaming. This means that you can also use charging stations from other providers without any problems. However, the price for charging can vary depending on the provider. Attention: Check the price of partner stations carefully before activating. Depending on the partner network, the prices can vary greatly.
Learn more about EV charger roaming on our page EV Roaming
​eCarUp EV Charging App: Find charging station and pay conveniently
With the eCarUp app you can find the nearest charging station in no time at all. And after loading, you can conveniently use the app as a payment medium. What distinguishes us from others: With eCarUp, the running costs are displayed live at any time. You also have access to the largest charging networks in Europe and you can charge your e-car at tens of thousands of charging points worldwide.
Contact
Riedstrasse 18
6343 Rotkreuz
Switzerland