EV Charging
at Hotel Spitzhorn
Charging stations at the hotel? The need for them is self-evident. Because the demand from hotel guests for EV charging stations is growing in parallel with the sales of electric vehicles. For Michel Wichman, owner of the Hotel Spitzhorn in Saanen, the installation of charging stations for electric vehicles was a logical decision, as the hotel places great value on service, innovation and sustainability. With the comprehensive eCarUp platform, Hotel Spitzhorn can meet the needs of its guests without having to introduce new complex processes.
"Our motivation is customer satisfaction. That's why, when we built the hotel, we already provided a power outlet for each parking space. Then, in the summer of 2020, we decided to replace the sockets with EV charging stations."
EV charging stations are a must-have for hotels
Since 2020, Hotel Spitzhorn has seen growing customer demand for electric vehicle charging stations. No wonder, as sales of electric vehicles are skyrocketing. In 2021 alone, 6.6 million electric vehicles were sold worldwide, with growing projections. Naturally, this will also make EV charging stations a sought-after feature at hotels. Adapting to customer needs was then also the driving force behind the decision to equip the hotel garage with charging stations for electric vehicles.
Making the switch from sockets to proper EV charging stations
With a total of ten Bauer charging stations, the Spitzhorn Hotel now offers its guests professional charging options. Previously, guests already had household sockets available for charging. Michel Wichman: "When we built the hotel, we already provided a socket for each parking space. Then, in the summer of 2020, we decided to replace the sockets with charging stations." The installation work was carried out by Elektro Tschanz GmbH, one of hundreds of eCarUp partners who attended our training and support customers in the installation and commissioning of charging stations.
Charging solution and more
When Michel Wichmann decided to offer electric vehicle charging, Hotel Spitzhorn needed a straightforward backend. The choice fell on eCarUp because it reduces complexity and reduces operation and management on the part of the hotel to a few mouse clicks.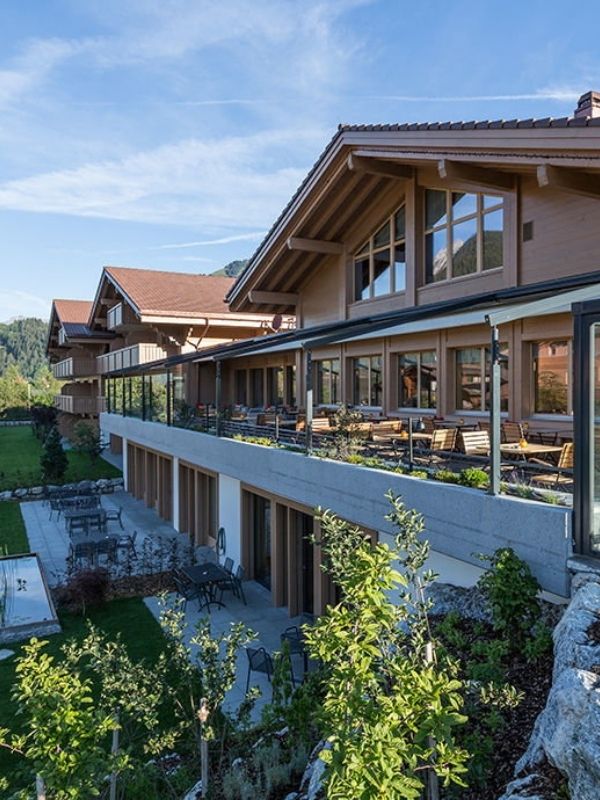 Convenient Billing
The activation and payment by the guests is done via eCarUp app. A tariff of 35 Rp/kWh applies to all guests. The purchased power is shown transparently in the app and payment is made via the deposited credit card. The generated credit is credited to the hotel's account and is paid out to a deposited bank account at the click of a mouse.
Charging stations in hotels are becoming increasingly important
A visit to a restaurant or hotel is the ideal time to charge the electric car. This is because a sufficient state of charge can be reached in as little as 30 to 60 minutes. And nothing stands in the way of excursions in the region for hotel guests. With the eCarUp charging solution, the Spitzhorn hotel offers a reliable charing service to its guests. Moreover, the hotel benefits from unique advantages: Real-time monitoring and management of charging stations, option for load management, option for public listing of charging stations on various charging apps via EV roaming, automated billing, and all without ongoing costs.
Be one of the pioneers
As electric mobility becomes more popular around the world, customer demand for EV charging stations is only expected to increase. Equip your hotels with electric vehicle charging stations now, before your competitors do. Get in touch for a consultation!
Contact
Riedstrasse 18
6343 Rotkreuz
Switzerland